Year 4 Blog
12/10/20
Amazing home learning! Florence in Year 4 has been working hard to practice her Spellings.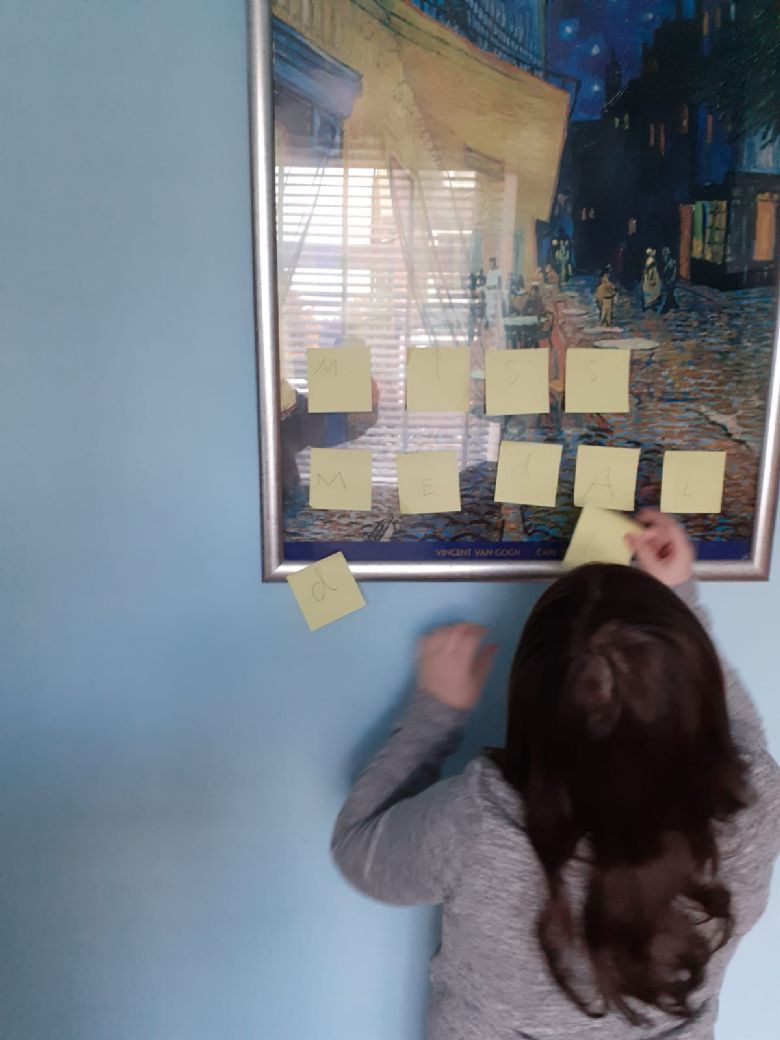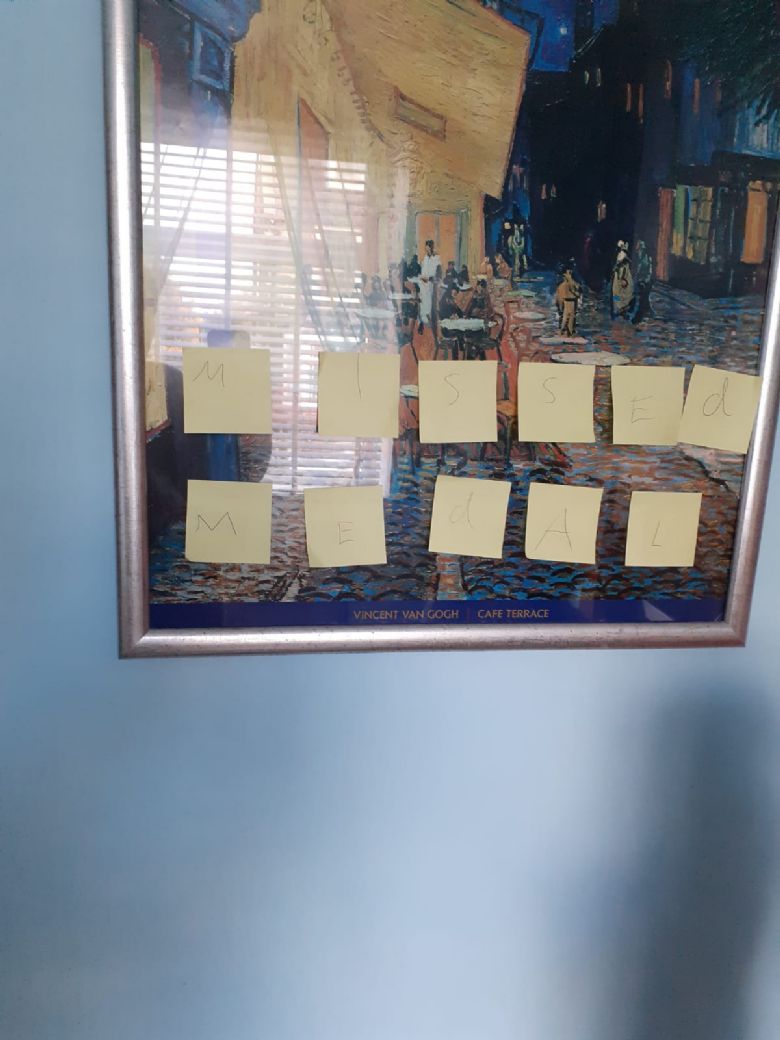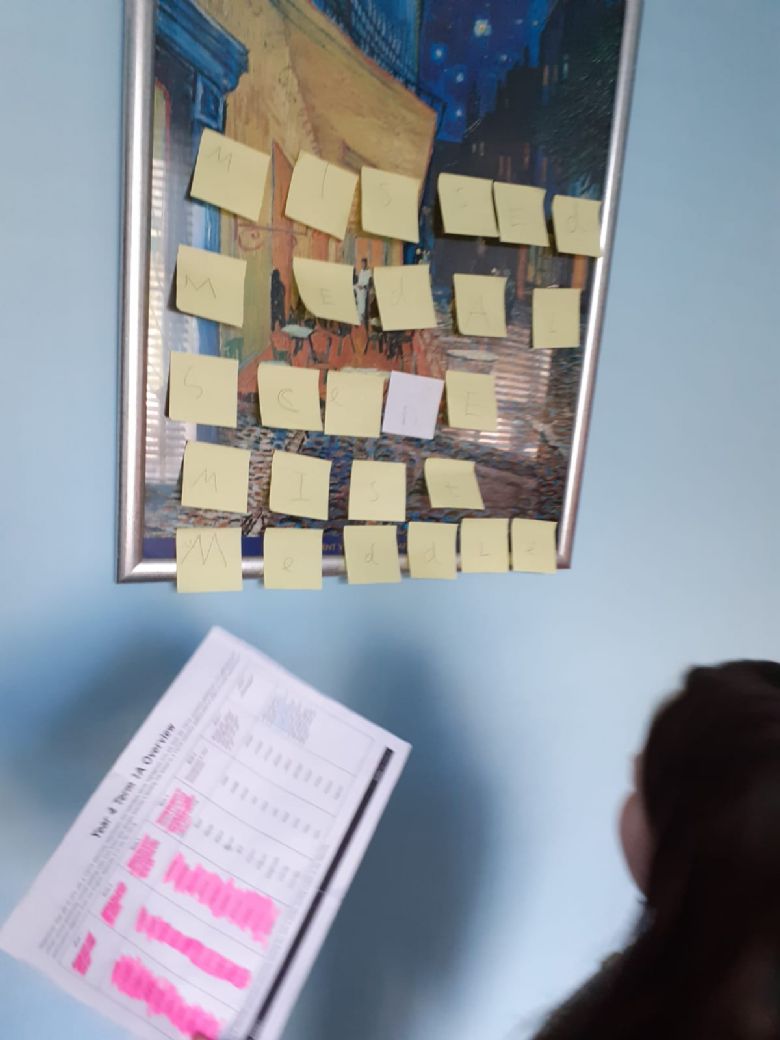 2/11/20
Maths
This half term in maths, we have learnt about time and we all enjoyed it. In mental maths lots of people got 10 because we are brilliant at listening and have improved a lot. It is lots of fun doing times table rock stars because when we all work super hard we all get to play as a class to beat the timer. We also get Dojo's for practising at home. If we all get 10 out of 10 in our morning arithmetic Mr Haworth likes to play 'I feel good – James Brown'.
English
This term everybody enjoyed the Odd's because it was a funny book especially when they tried to prank the Plopwells but failed most of the time. During Library time it is peaceful and quiet where you can focus and read a good book of your choice.
Science
This term we have learnt so much! We have learnt about living things and their habitats. We
also saw African Land Snails (Thank you Callie!) We also learnt about global warming and how this has a negative effect on habitats. Science is very interesting because we get to do a lot of practical.
History
In History this half term we learnt about the clothing Tudors wore and how they wore expensive clothes to show off how important they were. We also learnt to do a back stitch just like they would have had to do in WW1 and 2, repairing clothes and altering them. We looked at different fashions from different years and saw how they changed with culture.
Art
Art this term has been good because we have made tiles for printing and created Halloween window prints. We have had lots of fun with Ms O'Keefe.
And the rest
This half term we made a super hero belt in French which was labelled with the French words for classroom equipment. PE has been great because we have enjoyed Ms Dark's obstacle courses and look forward to player of the day. I like assemblies because we get to celebrate our classes achievements together. We look forward to seeing our house point prizes and dojo winners.
11/11/20
Year 4 took part in the minutes silence in honour of Remembrance day.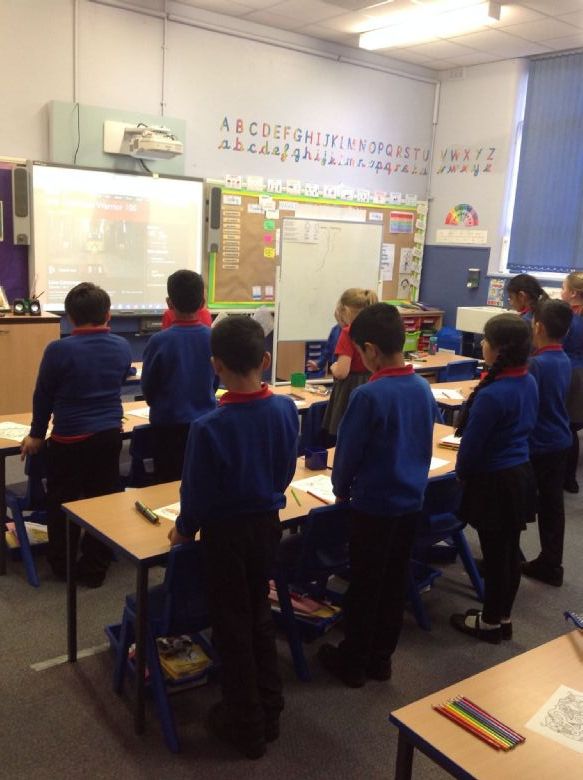 30/11/20
Year 4 having been writing a suspense story with dialogue. Brilliant work Year 4!