Year 3
Curriculum Yearly Overview 2018 19 Year 3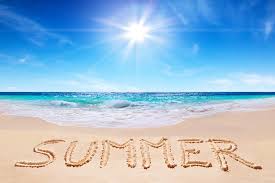 Welcome to the start of the Summer Term. I hope you have had a lovely break and a ready to learn lots of exciting things.
Please do not hesitate to contact us if you have any concerns about your child.
Miss Critchley & Miss Canty
Topic this half term – What The Romans Did
This half term we will use the story 'The Romans' as a theme for our learning.
In Science we will be learning all about skeletons and movement and we will investigate different types of skeletons.
In History we will find out how the Roman Empire has had an impact of British life and the society that has occurred because of this.
In Geography we will study the key aspects of the human and physical geography of the lake district.
Finally, in Art and Design we will develop our learning in History by exploring the role of artists in roman times.
Maths
This half term we will be focusing on the following areas:
Multiplication facts, sequences and statistics
Addition and subtraction in the context of measures
Multiplication and division in the context of measures
2D shape and angles
Addition and subtraction involving money
3D shape including sorting
English
This half term we will be writing a play script and a non-chronological report.
This half terms recommended books are:
Play Time by Julia Donaldson (The Three Billy Goats Gruff; The Boy Who Cried Wolf; Turtle Tug; The Magic Twig).
Stage Start 20 Plays for Children by Julie Meighan
Romans in Britain - The Study Book by CGP Books.
What the Romans did for us by Alison Hawes.
100 Facts Roman Britain by Philip Steele.
Reading Corner
Please could children have their reading books and reading records in school each day as we will be listening to them read regularly. Would you please ensure that you sign the reading record when you have listened to your child read at home. Please encourage your child to read at least 4 times a week at home.
Homework
Children will have regular spelling sessions in which they will develop new spelling strategies. Spellings will be sent home weekly, please encourage your child to practise at home.
The children will also have timetables sent home weekly, to practice for a test of Fridays.
Homework will also be given out each week alternating English or Maths, which will be due in each well on Wednesday.
PE
lease ensure that children have a full P.E kit in school at the start of each term. P.E will be on Wednesday and Thursday. They need black pumps when working indoors and trainers for outdoors.