Year 1
Welcome to the Autumn term
We hope you've had a great summer.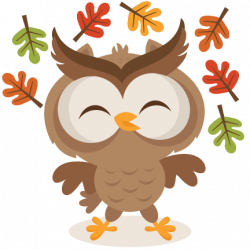 We are going to start our new year with a bang,
with lots of new and exciting things.
Please do not hesitate to contact us if you have any concerns or questions, we are always happy to help.
Miss Dawson
Mr Bullock
Mrs Riley
This half term our topic is 'Me, myself and I'. This topic will be covered through History, Geography, Art, ICT and Music.
Science
In Science we will be exploring our local environment focusing on animals, plants and the weather at this time of the year.
History
In History we will be learning about what our families were like in the past as well as learning about what it was like many years ago in our local area.
Geography
In Geography we will be learning about our local area as well as learning aboiut the country and county that we live in.
In
Art and Design
In Art we will be creating self portraits. These will be created in the style of famous Artist...
Maths
This half term we will be learning about various areas in Maths including;
Place value
Addition and subtraction
Length/Mass and Weight
We teach the children to solve problems through practical methods and real life situations that they will be able to use in the 'real world'.
Try these links below to play and practise various areas of Maths.
http://www.topmarks.co.uk/maths-games/7-11-years
http://www.ictgames.com/resources.html
English
This half term we will be learning to;
Write our own written narrative based on a familiar setting.
Create our own posters.
Suggested texts to read related to our units covered this half term;
Computing
In Computing this half term we focusing on a unit of work called 'Me and my selfie'.
Music
In Music we will following the Charanga proramme unit -.
RE
In RE we will be learning about the faith of Christianity. We will focus on..
Phonics
Everyday the children have 20 minutes of phonics. Phonics enables the children to become better readers which then impacts on their writing. We want children to become confident readers.
Reading
Children read a couple of times a week to the class teacher or TA. We believe that reading is very important and encourage children to read for at least 10 minutes everyday.
P.E
The children have P.E lessons on Mondays and Thursdays. Please ensure your child has their P.E kits in school on these days. Children should have the correct P.E kits as stated in the Uniform policy. P.E kits will be sent home at the end of every half term to be washed.
Home Learning and Spellings
Home learning is given out every Friday and is alternated between Maths and English each week. It expected to be done by following Wednesday. Spellings are given out on Mondays. Children are taught spelling strategies within grammar and phonics sessions at school which they can also use and apply to practise spellings at home. Children have weekly spelling quizzes every Friday.