Wednesday 24th February
Wednesday 24th February
Morning maths
P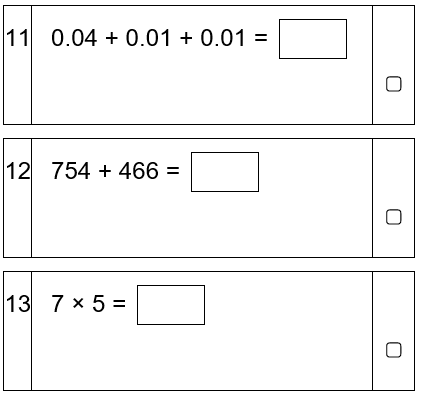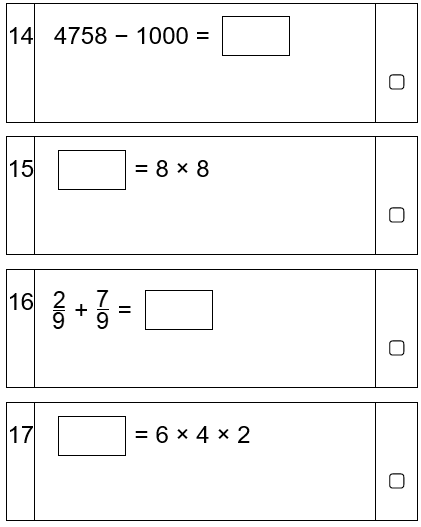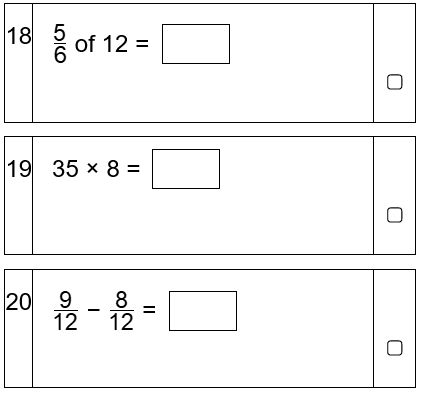 Email me you score and a picture of your work.
English
Spellings
New spellings
Green group

Purple group

L.O – To explore understanding of character
Key questions
What do we know about Maxwell so far?
What type of boy is he?
What do you think might happen next?
What is he capable of?
If Maxwell was in our class, what might he do?
I have recorded the first chapter so following the instructions children can pause at the clip to read the pages they are meant to:
Use an example from yesterday's work where a child has tracked the character of Maxwell so far.
Answer these questions from what we read yesterday;
•What do we know about Maxwell so far?
•What type of boy is he?
•What do you think might happen next?
•What is he capable of?
•If Maxwell was in our class, what might he do?
Read Chapter 2 with the children.
Do we have any further information about Maxwell?
•I think Maxwell is _____________ because on page ___ it says _______________
•Maxwell is ___________ because he _____________
•I was surprised when Maxwell ________________
•I did not expect Maxwell to __________________
•When Maxwell ____________ I thought ___________
Now you will focus on the relationship between Maxwell and Bex using pages 12 and 13 of the book.
Think about the way the two characters interact through the dialogue and reactions.
Re-read the section from "You do know you'll be grounded, don't you?" on page 12 to "Please, Maxwell. I want to print off my Persian Empire project" on page 13.
Give your opinion on what this tells us using the template below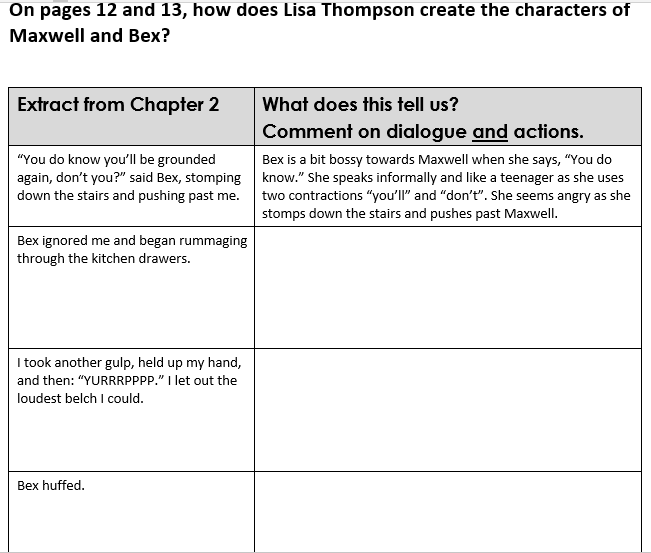 Share the Maxwell and Bex resource and encourage children to give their opinion. What does this tell us about Maxwell/Bex? How do we know?
Optional reading activity – further explore the sibling rivalry relationship between Bex and Maxwell.
Reading
Usernames and passwords have been sent out to parents for rising stars reading planet. The book online are the same as the books in our library so to make things as safe s possible could reading be done online instead of swapping books.
https://my.risingstars-uk.com/Default.aspx?cid=DL351830&a=1
username:
Password:
Centre ID: 351830
Spend 20 minutes minimum reading every day.
https://www.booktrust.org.uk/books-and-reading/have-some-fun/
Maths
24-02-21
LO: To multiply decimals using mental strategies
Watch and complete the tasks to the clip
https://classroom.thenational.academy/lessons/multiplying-decimals-using-mental-strategies-6dh3jr?from_query=Use+partitioning+to+double+or+halve+any+number%2C+including+decimals+to+one+decimal+place.
Powerpoint worksheet and answers are in the attachments
PE
RE
LO: To research images of water
Research images of water and of artists using water as a theme to inspire the children and encourage them to experiment with more abstract ideas and images, investigating the scale of painting both large and small.
John Constable: https://www.john-constable.org/
KATSUSHIKA HOKUSAI: https://www.katsushikahokusai.org/
OSCAR-CLAUDE MONET: https://www.claudemonetgallery.org/
Have a go at drawing water using different equipment (tissue paper, paint, finger painting etc).
Keep fit