Sock Bunnies
Sock Bunnies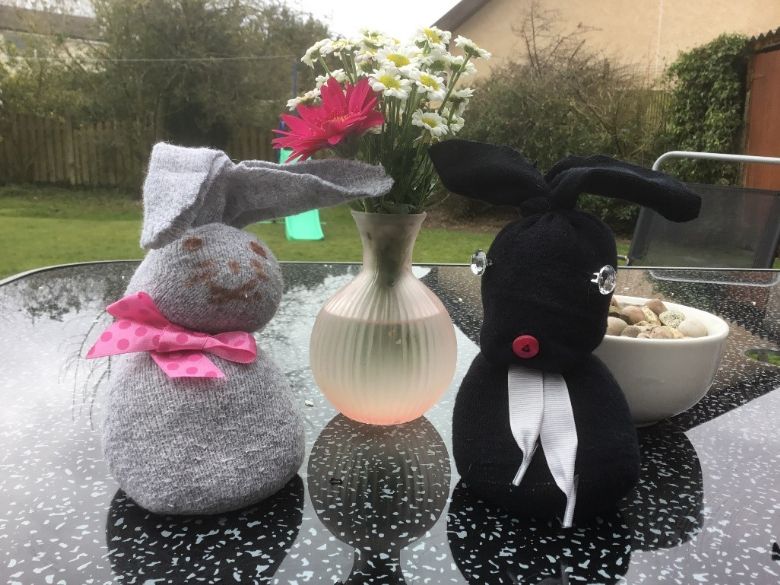 Hello, this is fun, easy gift to make for yourself or someone in you house. To make these cute rabbits all you will need is:
A clean sock (no holes)!
Some rice or gravel.
A pair of scissors
A roll of Sellotape
A marker pen or buttons
Some cotton or elastic bands
A jug or funnel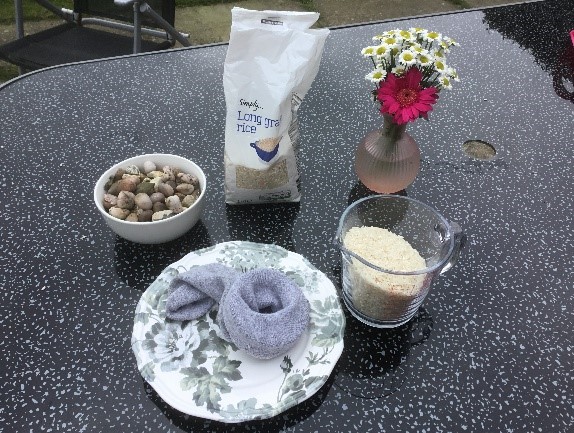 1. Push your sock through the middle of your tape roll and fold the top over it.​​​​​​​​​​​​​​
2. Pour your rice or gravel, (anything will do as long as it's dry) into the sock until its about ¾ full.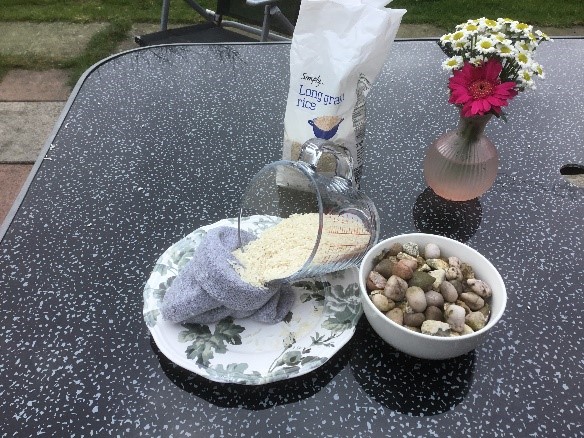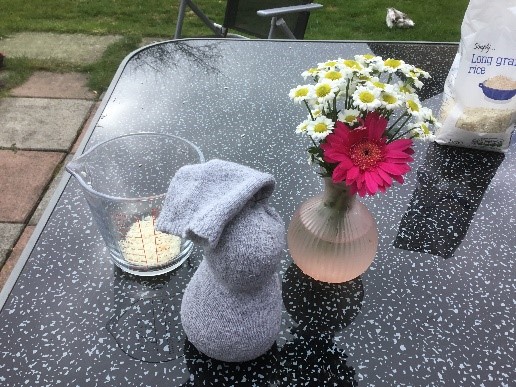 3. Stand your bunny up and turn the heel shape towards you.
4. Shake gently until you have a good shape. The heel part will be the face.
5. Tie a piece of cotton securely around the top of the head. This is also the bottom of the ears.
6. Make a head shape and tie another piece of cotton, or use an elastic band to create the neck.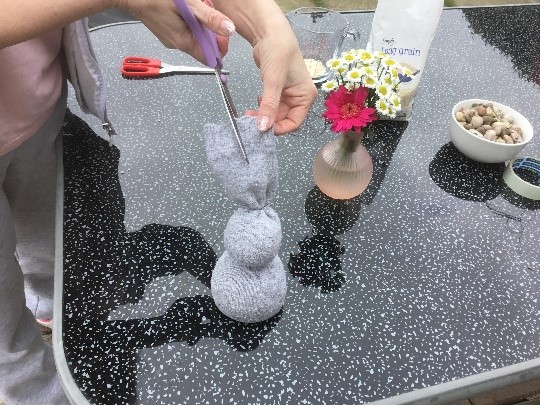 7. Flatten out the cuff of the sock and carefully cut down the middle of both pieces equally.
8. Cut the ears slightly curved so they look more bunnyish!
9. Draw on your face, or add buttons.
10. Tie a ribbon around his neck. Your cute little bunny is ready for Easter.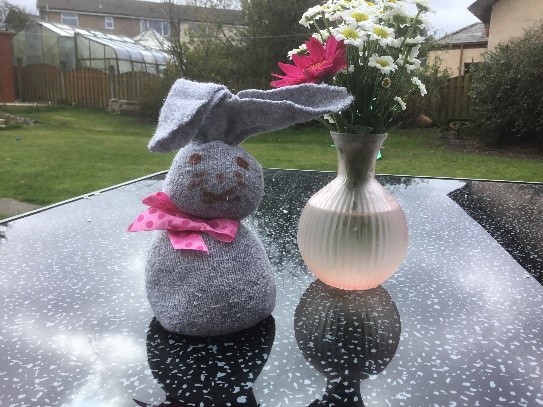 I'd love to see your creations. Please send your photos in to MrsRiley@primet.lancs.sch.uk.
'Hoppy' Easter!