PAC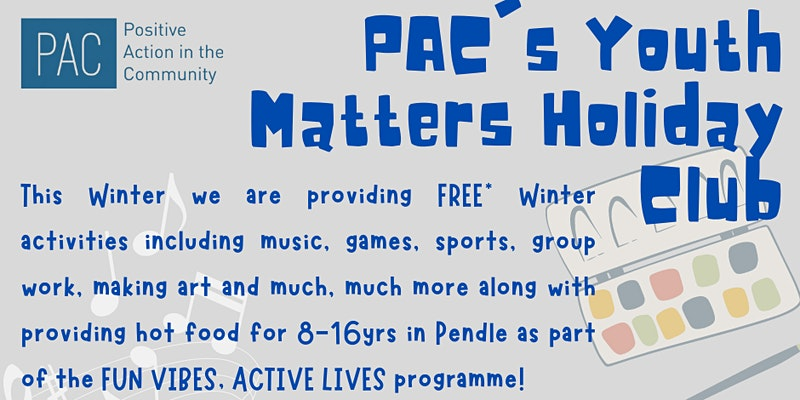 Are you or your children aged ​8-16?
Are you looking for free* things to do or for things for your children to do during Winter?
There is plenty to do here at PAC's Youth Matters Holiday Club, we have games, wifi, music, sports, crafts & art, hot food will also be provided along with lots of group work plus much much more.
*Each young person needs to be aged 8-16, receive free school meals, and live in Pendle to be eligible for the holiday club free of charge.