Online Safety
There are lots of fun and interesting things you can do on the internet. And it can be a great way to stay in touch with friends. But it's important to understand how to stay safe online.
Sometimes people will try to trick you into clicking dangerous links or sharing things about yourself. Or something you've shared might be used to bully or frighten you.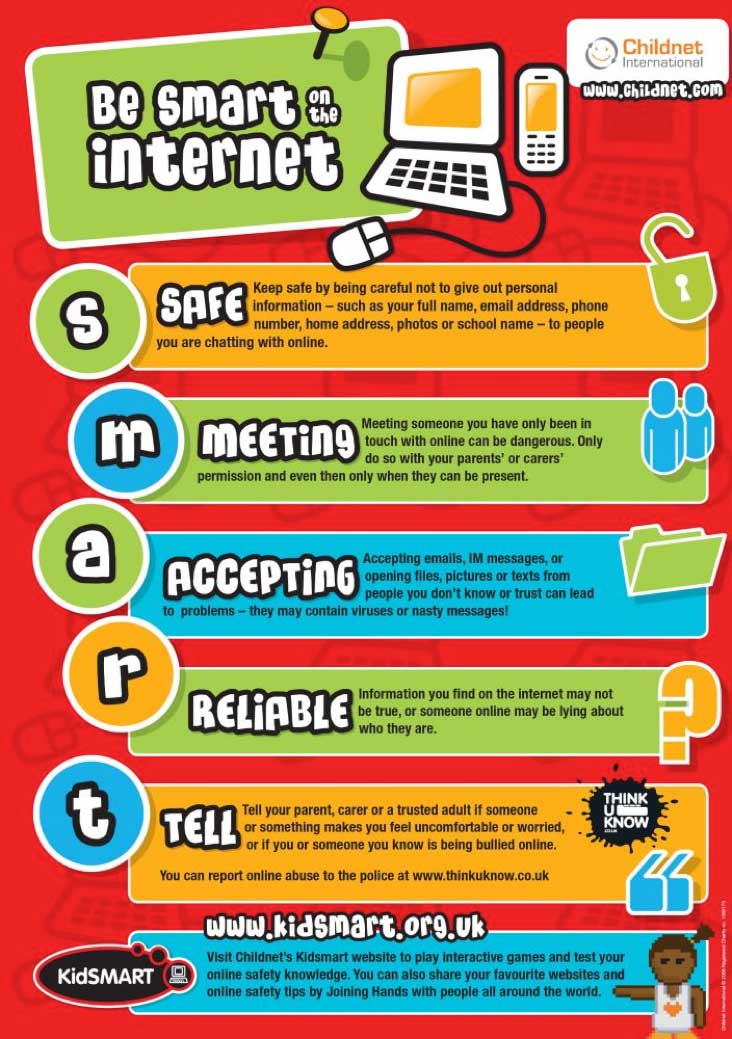 For more information and advice on how to keep yourself safe online visit the Childline website;
https://www.childline.org.uk/info-advice/bullying-abuse-safety/online-mobile-safety/staying-safe-online/
At Primet Primary School we also have an IT agreement and an Online Safety Policy to keep you safe in school when using computers.