Harringtons Learning Centre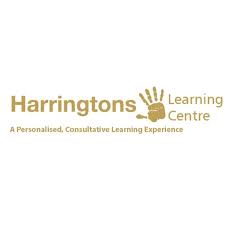 Harringtons is proud to be a part of the Fun Vibes, Active Lives Programme.
This summer Harringtons Learning Centre will be hosting and offering a range of activities, exciting new experiences and loads of virtual online fun too.
We will be delivering a diverse range of enrichment activities which are creative and engaging for all ages and abilities of school age children, also included in this will be a lunchservice that will be nutritious and healthy. Activities are open to all children, with priority given to those receiving benefits-related free school meals. Children who are not in receipt of benefits-related free school meals can pay to attend.
What is the aim of the programme?
The aim of the programme is to allow children aged 5 - 11 years old, to engage during their summer holidays and gain many different skills. We are hoping that the programme will assist children with their well-being as this year has been a challenging time for all particularly children as major changes that have taken place during their academic learning.
The programme will run for
4 hours a day including a lunch service (11am to 3pm).
4 days a week (Mon - Thurs) starting Mon 26th July
4 weeks during the summer term school holidays.
Activities
We are aiming to do a range of activities such as arts and crafts, sports, walks, playground activities, traditional cultural activities such as Henna Art, cooking, sewing, silk painting, games and planting.