Halloween...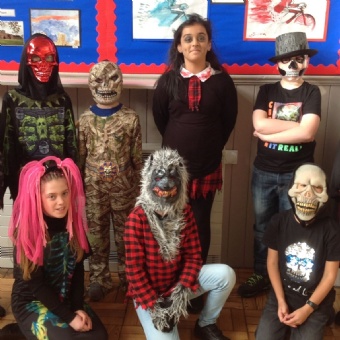 As the the silvery moon shone through the dark, grey clouds...
On Halloween, year 6 were very excited! Children were dressed up in an array of frightening outfits - eerie and ghastly! The day was spent writing spooky stories and creating Halloween art. Year 6 wrote some fantastically sinister stories...
Have a look at some of the stories on display.