Year 4
Mr Haworth and Ms O'keefe would like to welcome everyone to Year 4. There is an action packed year planned and we all can't wait to get started.
The time table at the bottom of the page shows our weekly curriculum.
Welcome to the new topic, Earth Matters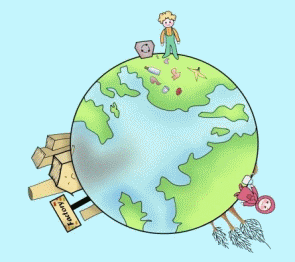 In this class we have P.E every Wednesday and Friday.
At the beginning of each topic you will receive a Home Learning Menu where you will be able to choose from a selection of activities. The minimum expectation is that you complete 4 activities by the end of each topic.
In addition to this, each day you will be expected to:
•Learn Spellings
•Practice times table
•Read for 5 minutes and bring your book bag to school.
You can find out what you will be learning this year by clicking on the links in the blue box.
Reading
This allows children to develop their vocabulary, increase their fluency and understanding. It is important to read for pleasure, whether that is online, a comic, magazine or a book children enjoy to read.
Timetables
Children should spend at least 10 minutes a day learning their timetables and should know their tables up to 12 times.
Timetables provide a foundation for a range of learning in maths including written multiplication and division, fractions, percentages and time.
Try online learning to encourage your children to learn their timetables:
Times tables: https://www.topmarks.co.uk/maths-games/7-11-years/times-tables
Many Thanks
Take a look at the new classroom Layout!