Year 4
Mr Haworth, Ms Mills and Miss Jaggers would like to welcome everyone to Year 4.
The timetable at the bottom of the page shows our weekly curriculum.
This half-term we shall be completing our topic
'Sweet treats'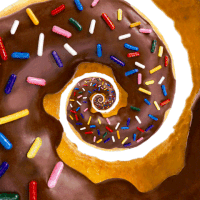 Each evening for home learning children are expected to;
•Learn Spellings
•Practice times tables www.timestables.co.uk
•Read for 5 minutes and bring your book bag to school.
You can find out what you will be learning this year by clicking on the links in the blue box.
PE will be on Wednesdays and Friday's.
Writing
The topic for English this half term will be around the story 'Charlie and the chocolate factory' The children will create and write about their own chocolate room for the Wonka Factory and also design and advertise their own Wonka bar.
Reading
This allows children to develop their vocabulary, increase their fluency and understanding. It is important to read for pleasure, whether that is online, a comic, magazine or a book children enjoy to read.
Timetables
Children should spend at least 10 minutes a day learning their timetables and should know their tables up to 12 times.
Timetables provide a foundation for a range of learning in maths including written multiplication and division, fractions, percentages and time.
Try online learning to encourage your children to learn their timetables:
Times tables: https://www.topmarks.co.uk/maths-games/7-11-years/times-tables
www.timestables.co.uk
History -
A theme in British History beyond 1066
In this theme children learn about a significant event in British History that will extend their chronological knowledge beyond 1066. The Great Plague of 1665.
Science -
States of Matter
Children will compare and group materials together, according to whether they are solids, liquids or gases . They will observe that some materials change state when they are heated or cooled, and measure or research the temperature at which this happens in degrees Celsius (°C)  
Later they will identify the part played by evaporation and condensation in the water cycle and associate the rate of evaporation with temperature.
Many Thanks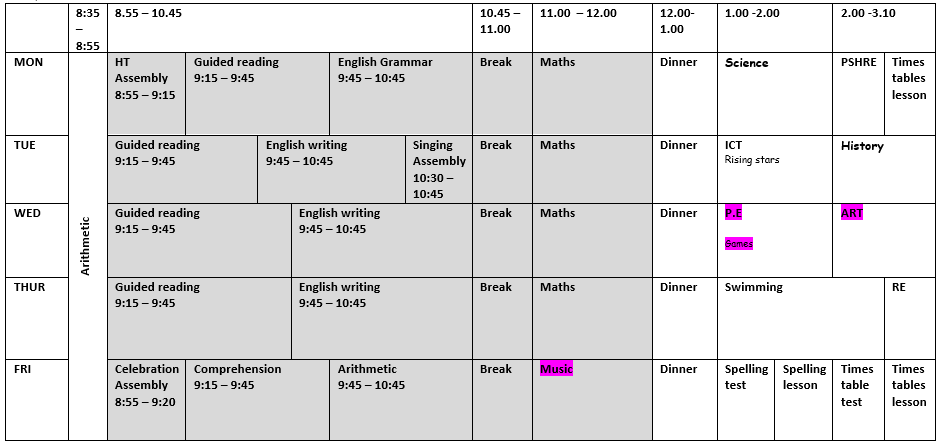 Take a look at the new classroom Layout!