Local Events & Activities
Children & Family Wellbeing Service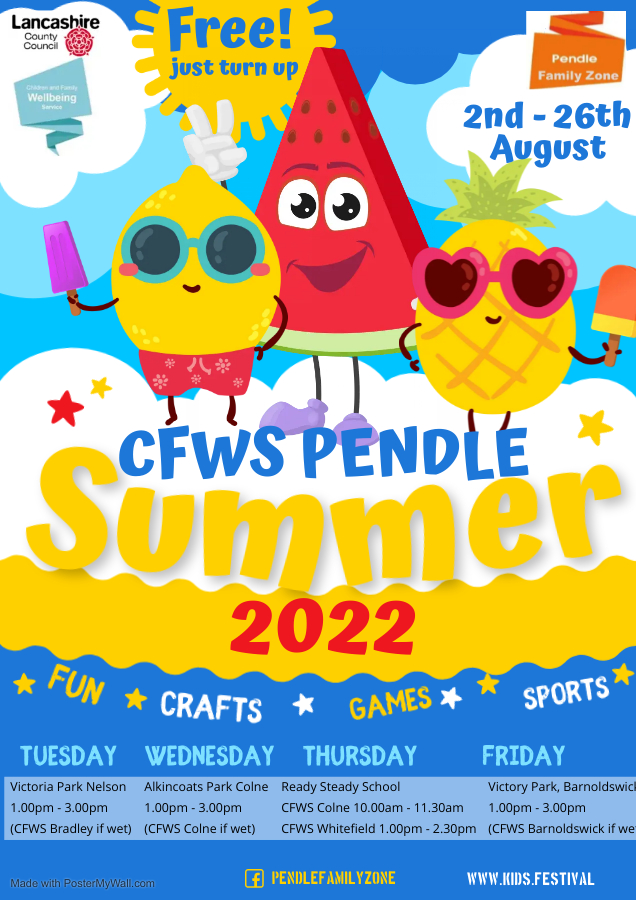 Colne Library
SCART Club 2022
SCART Club is Lancashire Library Service's Summer Activity programme for children which runs throughout the summer school holidays.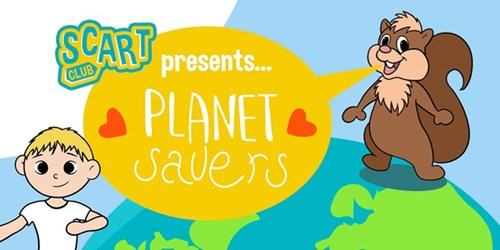 This year, SCART Club is all about making an impact on the world and helping to save the planet. Children are invited to come to the library to pick up a free SCART activity booklet to take away, and there will be prizes to collect as they progress through the scheme. The booklet features a range of activities designed to get you thinking about the planet and how we can protect it.
Libraries across Lancashire will host a range of exciting activities to coincide with SCART Club, plus plenty of ideas will be shared on our social media to keep you entertained.
SCART Club will run from Saturday 2 July 2022 until Saturday 1 October 2022.
Little Savoy Community Picture House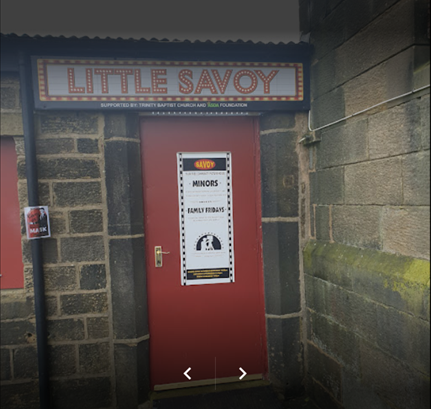 Little Savoy Community Picture House is a voluntary run member based, Community film club located at Trinity Community Centre, Colne.
Offering family, silver screen, and blockbuster classic films for all ages for a small charge.
Follow their facebook page to see the latest films showing and more details.
Newground Together
Pendle Leisure Centre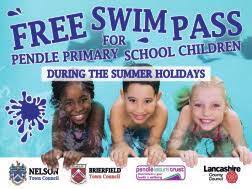 Children aged 5-11 years in these towns and villages will be entitled to swim for free at Pendle Leisure Trust's three pools – Pendle Wavelengths, Nelson; Pendle Leisure Centre, Colne and West Craven Sports Centre, Barnoldswick, during this year's school holidays
Pendle primary school children will be allowed access to the pools at certain times on certain weekdays during the holidays. Please check Pendle Leisure Centre website for more details.
Pets at Home

Our much loved My Pet Pals workshops will be running in a Pets at Home store near you from 28th May right through until 4th September.
30th July to 4th September – Summer Cooling
It's time to keep cool this summer so why not join in our workshop which helps you and your pet do just that! Games, colouring and crafts are here to keep you entertained and safe in the sun! Our My Pet Pals workshops help to teach children how rewarding pets can be and how to care for them, making sure you and your children are all clued up on pet welfare and responsible pet ownership – you'll get a truly hands-on approach to pet care. Kids will receive activity sheets, a My Pet Pals certificate, and they can meet our amazing animals…all for FREE!
Book your slot on the pets at home website.
St Bartholmew's Church, Colne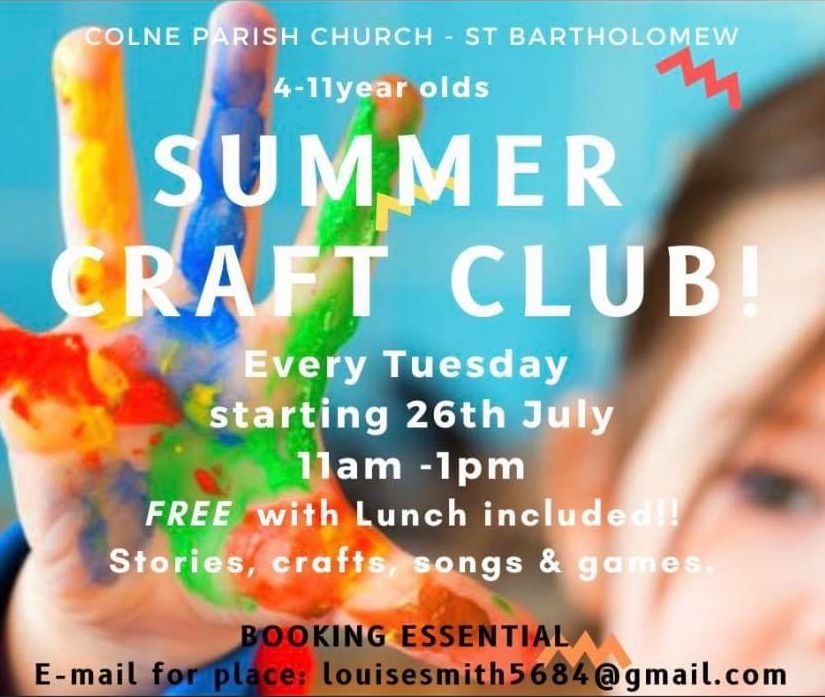 Wavelengths