Easy Peezy Biscuits
Easy Peezy Biscuits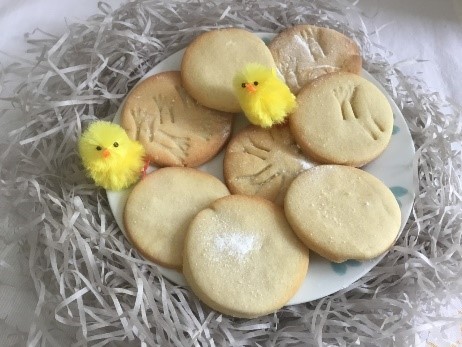 These biscuits are delicious and super easy to make. Before you start please ask an adult for permission and to do the oven bit!
These are the ingredients you will need:
200g soft butter
200g caster sugar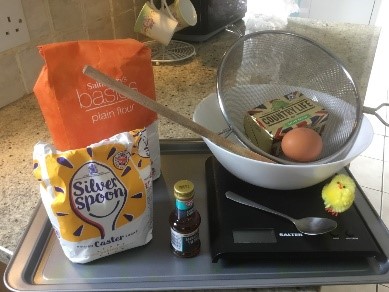 1 large egg
½ teaspoon of vanilla essence (or whatever flavour you want)
400g plain flour plus extra for dusting
1. Ask your adult to turn the oven on to 200c.
2. Line or lightly grease the baking sheet.
3. Put butter and sugar into the bowl and beat it with the wooden spoon until it is light and creamy.
4. Carefully crack the egg into a cup and pour it into the mixture, (make sure there are no bits of shell in it).
5. Add the vanilla essence and flour.
6. Mix all of it together with your hands until you can make it into a large soft ball.
7. Shake a little flour onto a clean work surface and roll out your dough. If its too big do it in two halves. If you don' have a rolling pin ask your adult to help you roll it with something heavy, (like a bottle of lemonade), until it's about 5mm thick.
8. Use a cookie cutter or a cup to cut out your biscuit shapes. If you like you can carefully make a pattern on them. Place them on the baking tray slightly spread out.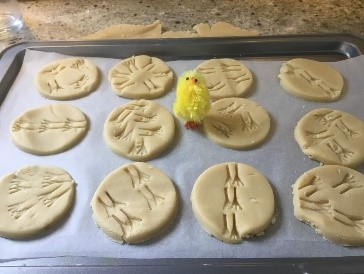 9. Ask your adult to put them in the oven. Let them cool for about 7-10 minutes. Then ask your adult to wear some oven gloves and carefully take them out.
10. Leave them to cool for about 15 minutes and then the will be ready to eat!
Remember to take some photo's
Hope you enjoy your biscuits and don't forget to wash up!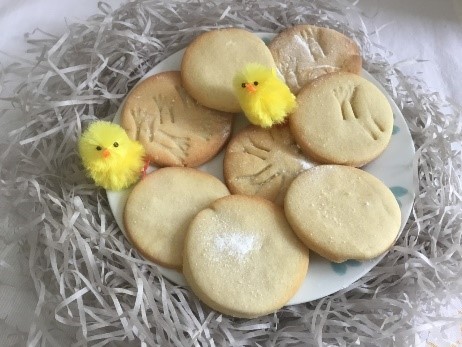 MrsRiley@primet.lancs.sch.uk